Why Sensors Should be Connected to your Control System
Your sensors can tell you a lot and they can help keep your products moving at the quality you want.  But what's the point if it isn't communicating to your control system, or that all your sensors are connected where you can view any sensor from any part of your facility and from all your facilities, from one dashboard?
IO-Link Technology is a worldwide open-standard protocol that integrates sensors into our Connected Enterprise by connecting the IO-Link enabled device into an IO-Link master module. You can deliver data from the sensor directly into a control system in a very efficient manner.
Through IO-Link you can access all sensor configuration parameters, process data and diagnostics. You can go beyond detecting products on your machine – now you can MONITOR your machine's health as it runs.  It can monitor the heath of your sensor, if disconnected and if re-connected automatically configure the sensor to what it was.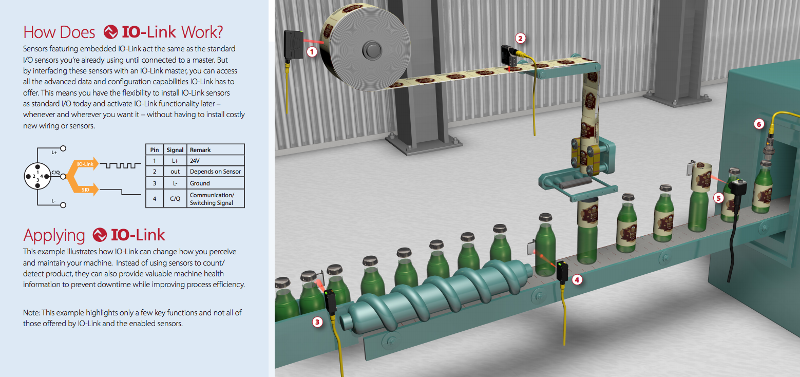 Advantages:
Monitor machine health
Monitor and notify of sensor health
No reconfiguration of sensor necessary if disconnected
Sensor data from all sensors in a facility or all your facilities, on one dashboard
Application specific names per sensor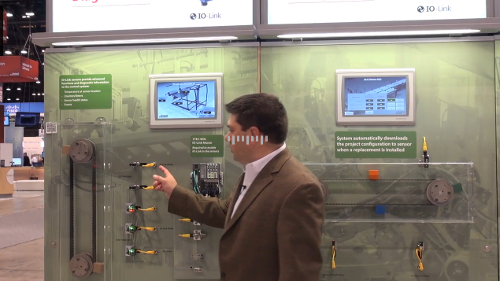 The Types of I/O Link Sensors: